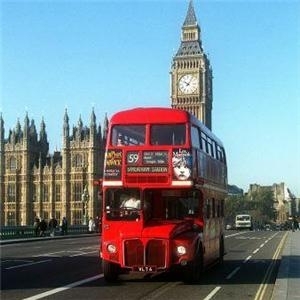 The UK and Syrian Refugees: in the 'proud tradition'?
The total number of Syrian refugees resettled in the UK could fit on a bus.
So far the UK has resettled 90 refugees from the biggest refugee crisis since World War Two.
To put his figure in context:
9 million Syrian people (43% of the total population) have been displaced ie forced to move away from their homes by the uprising, war and crisis
3 million have fled to the neighbouring countries of Iraq, Jordan, Turkey and Lebanon (where they are now about 30% of the total population)
150,000 have sought asylum in Europe
European Union countries have pledged to resettle (in addition to accepting asylum applications) another 33,000 Syrians
28,500 (85%) of these resettled refugees will be in Germany. The UK has said it will take "hundreds" over "the next three years". Moldova, Europe's poorest, country has resettled 50.
It's difficult to comprehend the scale of this refugee crisis and what it means for those people forced to leave their homes. If a refugee crisis of this scale happened in the UK it would mean 30 million people on the move. As a useful BBC report comparing the UK to Syria pointed out, the numbers of people leaving the UK would be equivalent to the emptying of the entire populations of Greater Manchester, Tyne and Wear, Merseyside, Glasgow and half of Greater London and their exit from the UK. You can hear this report here.
What Can We Do?
Syrian community organisations in the UK and Syrian people seeking asylum have protested urging European countries – and the UK in particular – to resettle more Syrians. There have been several protests in Leeds at the Waterside Home Office Immigration Reporting Centre and regional HQ.
SYMAAG organised a meeting with speakers from the Syrian Association of Yorkshire and Refugee Council in Sheffield in August which unanimously backed a resolution to resettle Syrian refugees calling for the resettlement of "several thousand" Syrian refugees and for South Yorkshire councils to play their part.
We also wrote to Nick Clegg and Theresa May urging them to resettle more refugees and deal with existing claims quickly and favourably.  One Syrian woman at a protest in Leeds told SYMAAG that she had been in the UK for 5 months and she had not even had her initial asylum interview. This correspondence between SYMAAG, Nick Clegg and Theresa May is at letter to Clegg and below
Note that although Theresa May's letter refers to "over 3000 Syrian nationals and dependents" having been granted asylum this is simply a consequence of asylum claims being granted in accordance with existing asylum procedure (the 1951 Convention) not additional numbers to be resettled through the UNHCR Vulnerable Persons Resettlement Scheme
Sheffield City of Sanctuary?
At a local level a war of words between Sheffield City Council and Sheffield MP/Deputy Prime Minister Nick Clegg has gone on since April this year, each accusing the other of refusing to resettle Syrian refugees. Meanwhile – and despite Sheffield's status as a City of Sanctuary – the City Council has not resettled one Syrian refugee as of December 2014. Many refugees and campaigners suspect that the prospect of this changing becomes more unlikely as the General Election in May 2015 approaches and the parties compete to look "tough on immigration". We hope we are wrong and continue to urge South Yorkshire councils to accept Syrian refugees as other councils, like Glasgow, have.
"A Proud Tradition"?
At a parliamentary debate on resettlement of Syrian refugees called by Labour on Wednesday 10th December there was much talk – from Government and opposition –  of Britain's "proud tradition" of welcoming refugees but no commitment to resettling Syrian refugees. Commenting on the debate the Refugee Council remarked "We are not proud; we are ashamed at the scale of Britain's woefully inadequate resettlement scheme". Where is this "proud tradition"? Where are these "Cities of Sanctuary"?