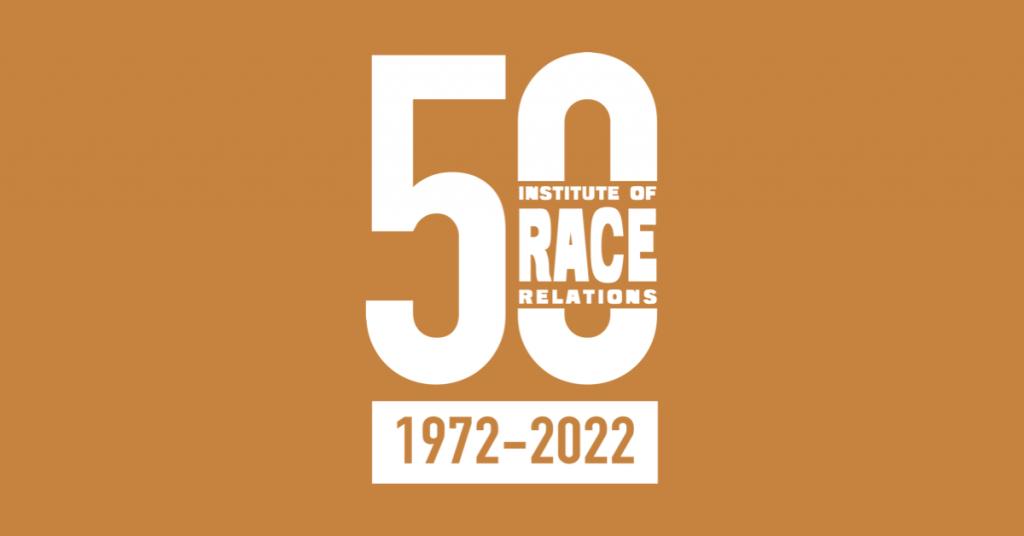 Cases into issues, issues into causes and causes into a movement – 50 Years of the Institute of Race Relations.
The latest in our series of SYMAAG Talks For Change event took place in Sheffield on December 3rd.
We were pleased to welcome Liz Fekete, Director of the Institute of Race Relations (IRR) as our main speaker on the 50th anniversary of IRR. IRR describes itself as "at the cutting edge of the research and analysis that informs the struggle for racial justice in Britain, Europe and internationally" and Liz outlined its history since formation in 1972 and how its politics has evolved.
She paid tribute to the founders of IRR, in particular A. Sivanandan whose insights into the struggle for racial justice remain their inspiration to today. Amongst A. Sivanandan's memorable summaries of their ethos she recalled his comment that "we are here because you were there" referencing the link between colonialism and migration.
Reflecting on IRR's 50 years of work, Liz celebrated the advances made by anti-racist movements and outlined the challenges we face. As A. Sivanandan put it, we need to "turn cases into issues, issues into causes, and causes into a movement" to achieve lasting change and make reforms 'non-reformable'. We discussed how this outlook informed SYMAAG's work and how our successes like getting G4S off the asylum housing contract in 2019 were balanced by another for-profit private company, Mears, inheriting the asylum housing contract in our region.
The meeting also heard from Edi from South Yorkshire's Kurdish community. He spoke about the current protest movement in Iran stressing how Kurds were central to it. Not only was Zhina ('Mahsa') Amini – whose death sparked the protest movement – Kurdish, but repression and resistance has been most intense in Kurdish cities in Iran. He explained that the movement started as a protest for women's rights but was now aimed at ending the Iranian dictatorship, against poverty and for national rights of Iran's minorities like the Kurds and Baluchs.
In the following discussion – both in-person and via the online link – questions were asked about how we in the UK can best support the Iranian protest movement, the role of European arms sales to Iran, sanctions and what international solidarity means.
We also looked at how climate change, debt in the global south and migration justice are linked and the need for anti-racist, climate justice and workers movements to work together. This point was highlighted by the chair of the meeting, San who is a train driver in the ASLEF union. San – like many other workers – has been striking for better pay and to protect working conditions but she has also urged ASLEF to oppose immigration detention centres and combat racism in the trade union movement and in wider society.
This was our first in-person SYMAAG Talk For Change since the pandemic and it was great for us to meet together and re-affirm our determination to fight racism and the hostile environment.
The next SYMAAG Talk For Change is coming soon – we'll see you there.
Sign up to the IRR newsletter and browse IRR's comprehensive anti-racist database