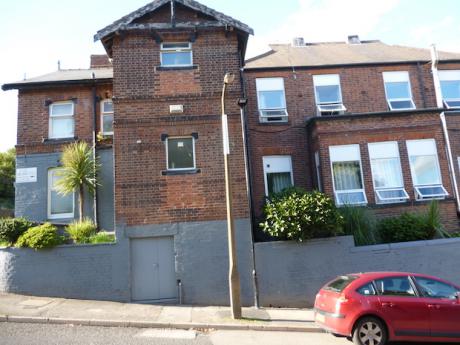 Tell Sheffield Council: Treat Homeless Asylum Children with Respect! Wed 4 July
A recent investigation by John Grayson and Violet Dickenson of SYMAAG revealed that Sheffield City Council are treating homeless asylum seeking children unlawfully and disrespectfully. These children and families have No Recourse to Public Funds (NRPF) and are being placed by the Council for long periods in unsuitable and potentially dangerous Bed and Breakfast accommodation.
Carol from the Earl Marshall hostel explained to us how waiting for toilets and showers were the worst times for the families. She said some of the men "asked us for money and called us racist names. Every time we had to wait, then we had to clean the toilet, so we could use it."
For 2 years we have tried to get Sheffield City Council – which declared Sheffield the first City of Sanctuary – to stop this practice of housing women and young children routinely and for long periods in shared hostels with vulnerable homeless men
On 7 February 2018, SYMAAG members went along to a Sheffield City Council meeting. We presented a petition, asked questions and stated our demands
1)  To immediately stop placing homeless families in B&B's
2) To immediately stop placing homeless lone mothers and children (in particular survivors of trafficking and/or domestic violence) in potentially unsafe temporary emergency accommodation with single men.
3)To immediately institute a programme to renovate or replace the council's existing temporary accommodation for homeless people which council reports have declared 'not fit for purpose'
Councillor Drayton in the Council meeting and afterwards did not give any undertakings on any of these points and talked of 'monitoring' and refused to stop using the Earl Marshall for families.
Now Sheffield City Council has finished the long break for elections, SYMAAG will be back at the Council meeting at Sheffield Town Hall  Wednesday 4 July at 2pm to ask further questions to force the Council to treat homeless asylum children with NRPF just like any other homeless children in Sheffield.
We invite you to come with us. Ask the Council a question from the public gallery and lobby your councillor. We'll be meeting at The Sanctuary, Chapel Walk at 1pm beforehand.