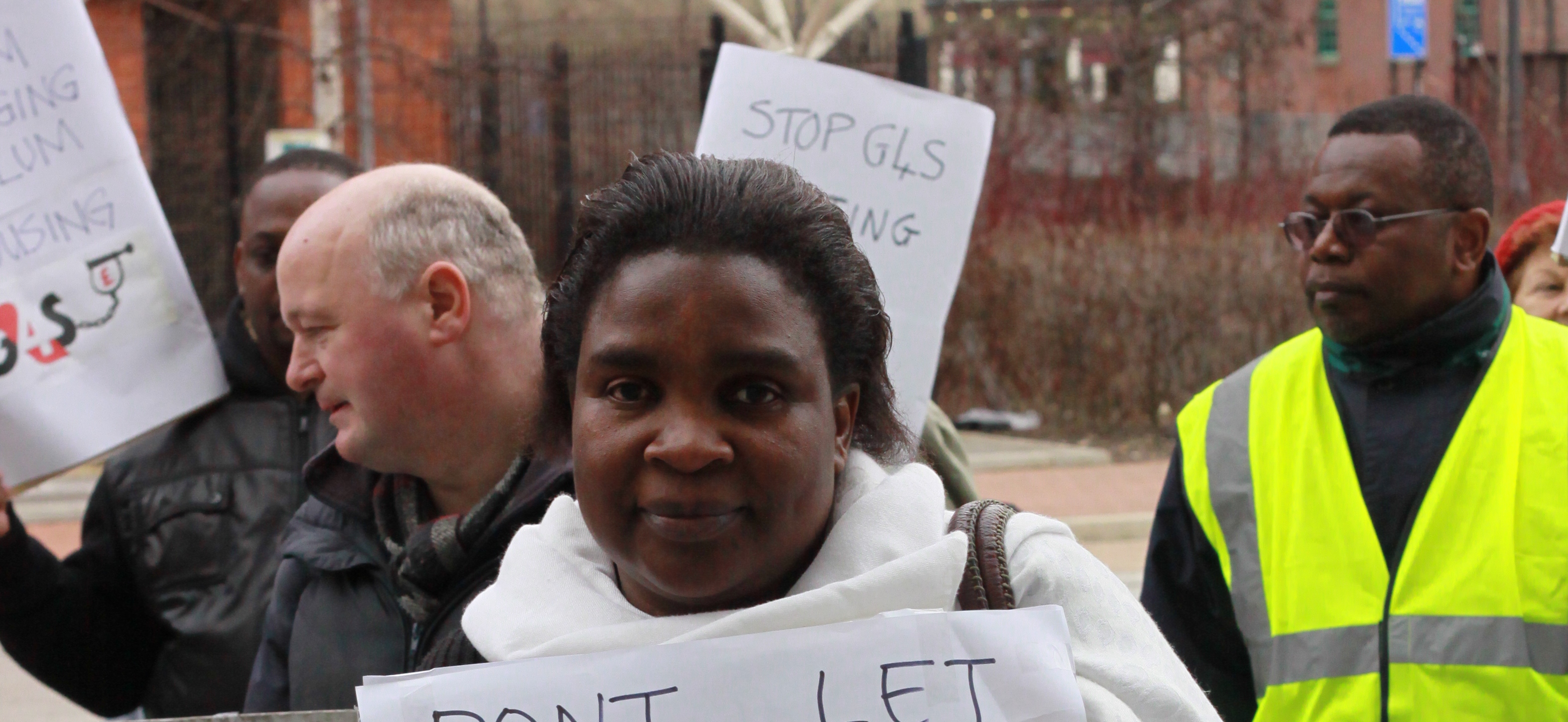 Justice for Marian. No Deportations to Zimbabwe.
Marian Machekanyanga fled Zimbabwe in November 2002 as a result of victimisation and mistreatment. As a member of a workers committee in a government department in Harare, she led a protest to the Zimbabwean Parliament against the misdirection of the Government funds to ZANU-PF. She has spent 10 years trying to secure her safety by fighting for the right to remain in the UK.
During those 10 years Marian has also continued her fight for the human rights of others. She is an Executive Committee member of the South Yorkshire Migration and Asylum Action Group and Northern District Women's Assembly of the Movement for Democratic Change and has also volunteered with the Northern Refugee Centre. Marian is well settled in her local community in Rotherham,  and is an active member of her local church, Eastwood Mission Church.
Despite all the evidence, her asylum application was refused and if she is returned to Zimbabwe, her future safety and well-being will be in great danger. Marian's fight for justice goes on but she fears that she, like many other Zimbabwean people seeking asylum in the UK, is at risk of deportation to the country where she was persecuted.
Marian also suffers from diabetes and it on a strict regime of medication which stabilises her condition. If returned to Zimbabwe there is no guarantee she would have access to this medication, and without treatment for diabetes she would be at risk of diabetic coma and death.
See  Marian's campaign page on the National Coalition of Anti-Deportation Campaigns' website
Home Office Deportation Strategy
SYMAAG believes that the deportation strategy of the Home Office is closely related to the politics of the Zimbabwean "Unity Government". When we raised the issue of deportations to Zimbabwe with Sheffield MP and Deputy Prime Minister Nick Clegg he passed on our concerns to Home Secretary Theresa May (see below for full texts of letters). In her response, Theresa May states "Such returns have now commenced, reflecting changes in Zimbabwe (and) responding to calls by the Zimbabwean Prime Minister Morgan Tsvangirai, to return home and help rebuild their country".
SYMAAG is holding an open meeting : Monday 28th May, 6.30pm
ORGANISING AGAINST DEPORTATIONS TO ZIMBABWE
Is Zimbabwe safe?

How do the politics of Zimbabwe relate to deportations from the UK?

How can we stop deportations?
Scotia Works, Leadmill Road, Sheffield S1 4SE
We will have speakers representing different strands of opinion within the Zimbabwean community in the UK, including the Movement for Democratic Change (Tsvangirai) and the Movement For Democratic Change (Ncube)
All are welcome
For download
Letter from SYMAAG to Nick Clegg on deportations to Zimbabwe
Letter from Theresa May to Nick Clegg responding to SYMAAG questions on Home Office Zimbabwe deportation policy 16th April 2012
Following the SYMAAG meeting "Stop Deportations to Zimbabwe" meeting on May 28th our Chair has written to Nick Clegg.
You can download the Letter from SYMAAG to Nick Clegg June 1st