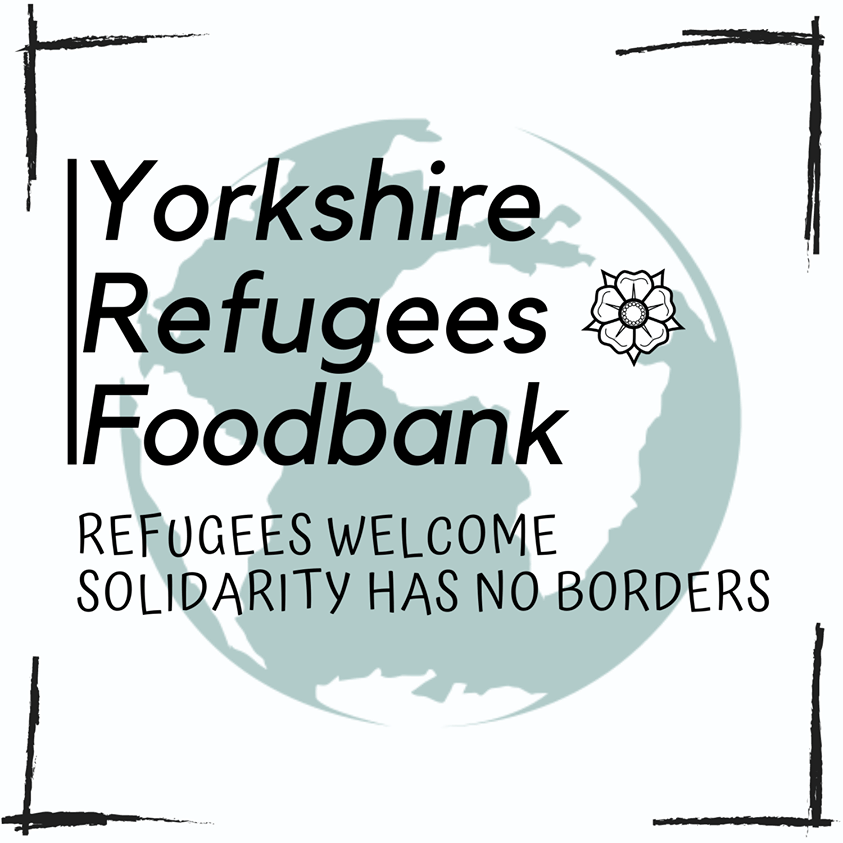 Yorkshire Refugees Foodbank launched
We are proud to be part of the launch of the Yorkshire Refugees Foodbank. Here's a statement from YRF. We hope you will support this important initiative.
Following pressure from asylum residents, refugee rights groups like SYMAAG and extensive parliamentary and media coverage Mears Group -the company managing Urban House – will soon close the Initial Accomodation Centre in Wakefield.
At the moment only a few people are still living inside Urban House. Since we began in March our campaign to support Urban House's residents with food, hygiene and clothing items has grown in size and capacity. We estimate the number of food parcels distributed at around 600 and we have provided quality clothing items to dozens of residents of Urban House. This was made possible by generous donors and a team of committed volunteers.
Even if Urban House closes soon, we want to continue helping refugees across Yorkshire. We are therefore expanding our activity and officially creating the Yorkshire Refugees Foodbank.
We are still working out the logistics of this project but we can already share some parts of manifesto:
'Who we are? We are a small charity based in Sheffield supporting refugees, asylum seekers, and vulnerable migrants, including those with no recourse to public funds.
What we do? We provide emergency food to individuals and families who are in short term crisis and who are referred to us by our professional partners.
Our aim. YRF is committed to supporting refugees and asylum seekers based in Yorkshire. We aim to provide comprehensive support for families and individuals through YRF. We aim to help all people seeking asylum in our region of the UK by distributing food as well as clothing items.
We hope you can carry on supporting us as we start this exciting new project