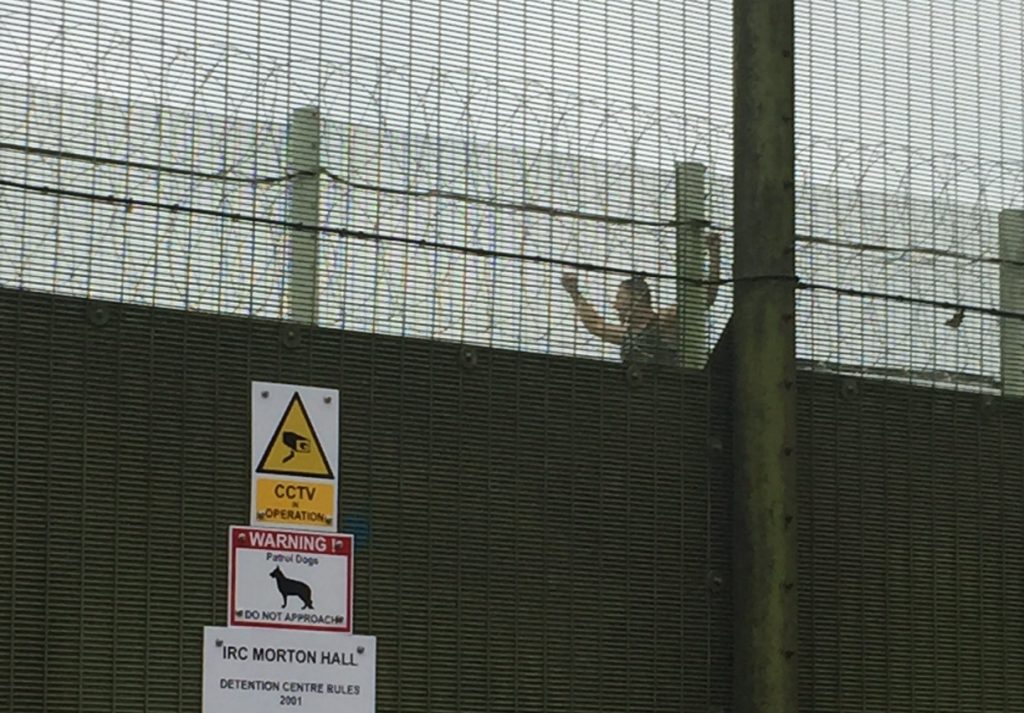 Dignity Not Detention -Morton Hall to be shut down!
Today it was announced that Morton Hall immigration detention centre will be shut down. Alongside people detained there and a wide alliance of groups we have worked for 10 years to get this place closed.
Too late for the people who died there and those who still bear the mental and physical scars of indefinite detention. And people will not be released but transferred to the remaining centres. But now – encouraged by the success of our protests – we will work to close them all.
Our friends and fellow anti-detention campaigners These Walls Must Fall have written a good statement with responses from some of the people who have experienced the extremely hostile environment at Morton Hall