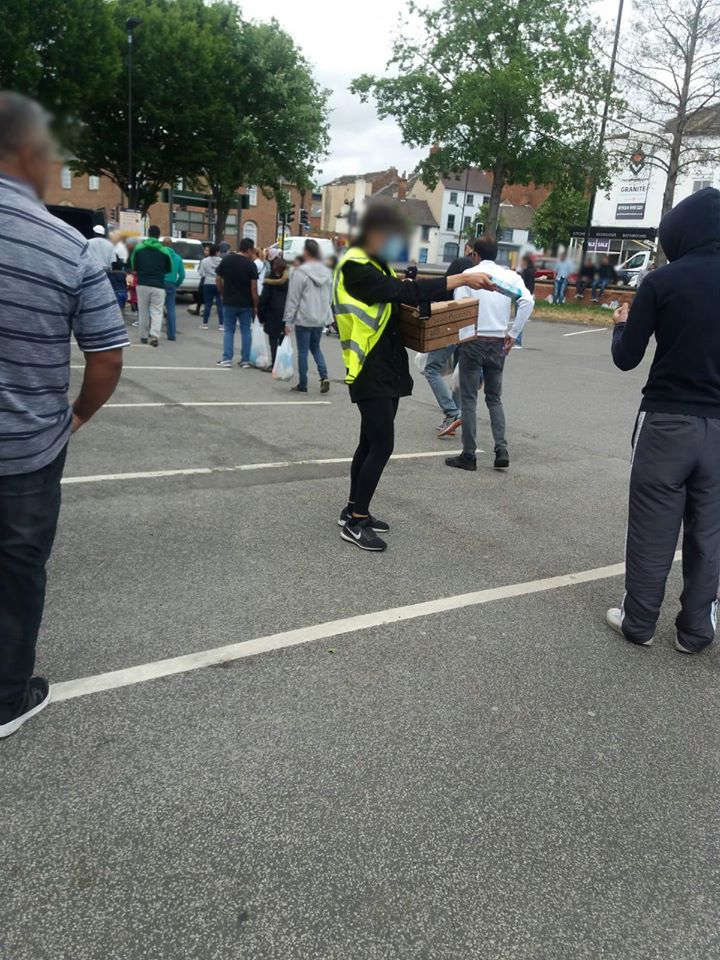 Support Urban House residents
Asylum residents at Urban House need your support. Urban House is an Initial Accommodation Centre in Wakefield. Like other asylum accommodation in our region it is run by Mears Group as part of a £1.15 billion contract.

Before Covid 19, residents bravely protested about overcrowding, poor food and unsanitary conditions. Not much changed, except Mears banned camera phones so that people couldn't easily document the appalling conditions.
Now residents are being forced to share rooms making social distancing impossible. There is no PPE. 'How do we wash our hands with no soap in the bathrooms?' asked one woman. Residents, including children, pregnant women and people with severe underlying health conditions are being expected to live on food like this…

Most of the 240 residents have no money due to asylum support being stopped or delayed.So South Yorkshire Migration and Asylum Action Group (SYMAAG), along with Wakefield charities, Kurdish community organisations, trade unionists, volunteers from churches, mosques and political parties (including a Baroness!) have been organising regular donations of food, sanitary products, clean clothes and children's toys to Urban House.
We've received huge support and now we need volunteers to help sort, pack and safely deliver these generous donations

What can you do?
Volunteer to help sort and pack donations. Every Thursday from 12 noon in Sheffield
Deliver donations from Sheffield to Wakefield on Saturdays
Help safely distribute donations to Urban House residents in Wakefield on Saturdays.
Donate to our £10,000 fundraising target here
While donations can sustain residents at Urban House in the short term we know the safety and well-being of residents can only be guaranteed by them being moved to dignified accommodation with decent food and room to socially distance and self-isolate if necessary. Along with campaigns in other parts of the UK which have Mears Group as the accommodation provider we are calling for safe hotel accommodation to be provided with some of Mears' £1.15 billion public money. Already one man, 30 year old Adnan Olbeh died in a Mears-provided Glasgow hotel, a casualty of the hostile environment.

Urban House residents continue to protest for decent food, safe conditions and respect. We ask you to show your solidarity with them.

Read more about Urban House, including interviews with residents, here.