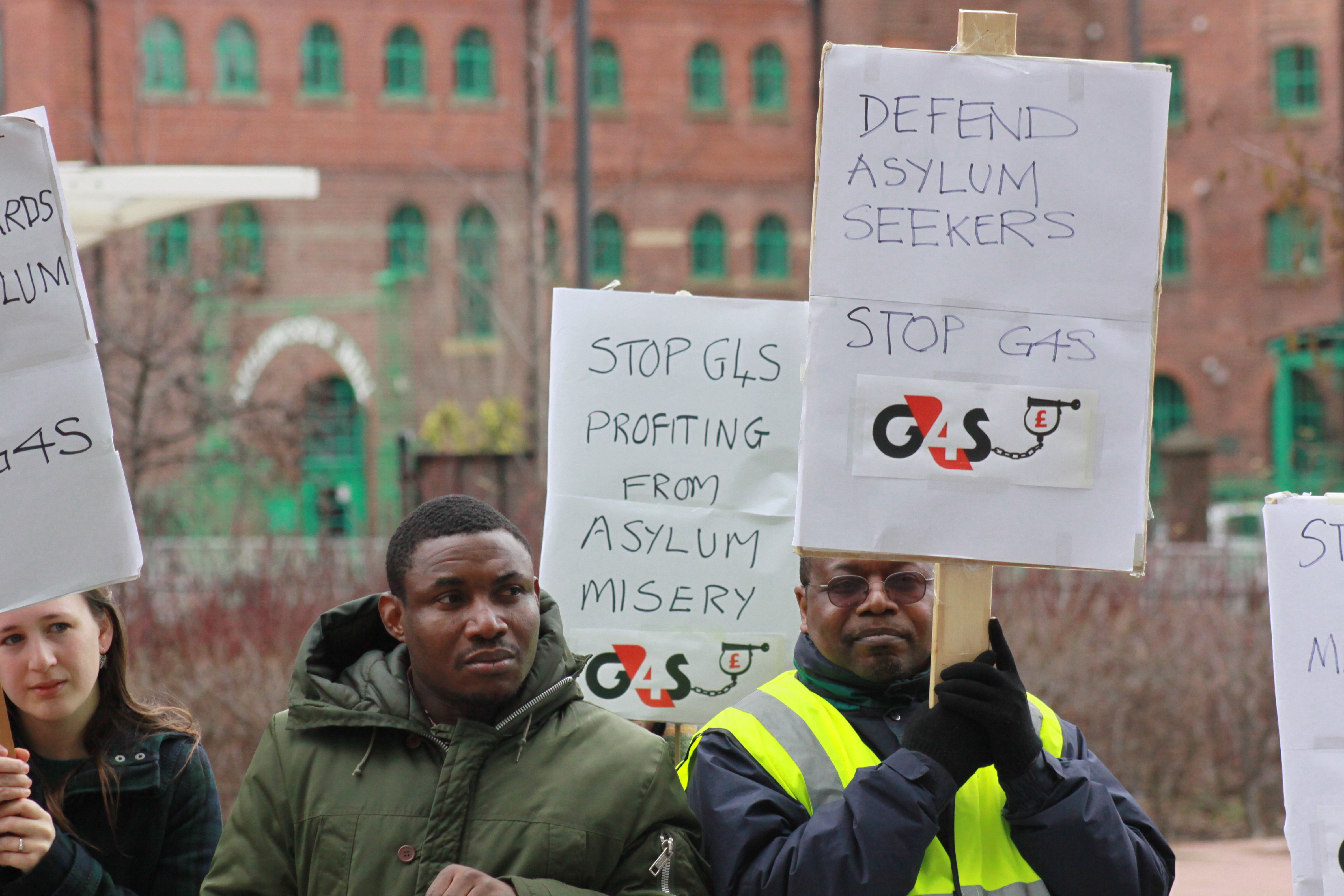 Rats in the "asylum market": Time to cancel the COMPASS contract
On November 8 three G4S immigration detention centre officials at Brook House were found to have forged documents relating to an asylum seeker who was about to be deported. It could have cost the man his life. On November 5 the Home Office announced a 30% increase in the G4S contract at …Brook House. The day before this Home Office endorsement of G4S, the Serious Fraud Office began its investigations into G4S and Serco (itself currently accused of sexual abuse at Yarls Wood detention centre).
.
And all of this just 4 months after G4S were found guilty of unlawfully killing Jimmy Mubenga during his deportation. The Home Office issued a "qualified apology" for his death at the hands of G4S, which it had employed to do its forced deportation work at the time.
.
Last year the UKBA/Home Office employed G4S to house and transport asylum tenants including in Yorkshire, Humberside and the North East with a contract potentially worth £1.8 billion of public money over 5 years – the largest ever Home Office contract.  Asylum tenants, alongside groups like SYMAAG,  have documented in detail the lack of respect and abuses of G4S and their sub-contractors and challenged the company
.
G4S and Serco executives were questioned by a Parliamentary committee in June 2013  and last month SYMAAG presented further detailed evidence of to a Home Affairs select committee which examined the COMPASS asylum housing contracts. The committee reported that it was "alarmed" by the "sub-standard level of housing" provided by G4S (and the other private providers, Serco and Clearel)
.
During this time, SYMAAG's John Grayson got to know more about life in G4S asylum housing in Yorkshire, meeting Esther, pondering on the gulf between a Parliamentary committee report and her young child counting rats in their G4S home in Living with rats. Landlord G4S. In a second new article G4S owes thousands of pounds on energy bills John shows how G4S is breaking the terms of its asylum housing contract leaving Esther and her daughter to "live in darkness".
.
Resistance to G4S human rights abuses and fraud is global
Protests against G4S' abuse of asylum detainees and of prisoners are global including Palestinian prisoners organisations and South African trade unions.
Stop G4S brings together all of those opposed to G4S taking over public services for private profit while violating human rights.
There are many local Stop G4S groups, new and very active is Manchester Stop G4S