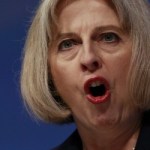 Migrant Rights to Healthcare: Public Meeting October 29th Sheffield
Help us launch a campaign for all migrants' rights to healthcare in the UK. Come to a public meeting on Tuesday 29th October 7pm at the Quaker Meeting House, St James Street, Sheffield S1 2EW. The meeting starts at 7pm but doors open at 6.30pm for a cup of tea and a biscuit.
The main speakers are Ruth Grove-White (Policy Director at Migrants Rights Network) and Nacera Harkati (of Development and Empowerment for Women's Advancement, SYMAAG and Why Refugee Women). We will also have a panel of local medical workers who are opposed to proposed limits on migrants' access to healthcare.
Download a flyer for the meeting at NHSmeetingflier291013 CT
One of the main proposals of the latest Immigration Bill is to restrict the rights of migrants to healthcare in the UK. These proposals would mean that non-EU migrants who are temporarily in the UK (overseas students for example) would have to pay charges for NHS care. It would require GPs and healthworkers to check the immigration status of people needing medical care and treatment.
Hostility Won't Tackle Austerity
The Home Secretary Theresa claimed that the measures to restrict migrants access to healthcare would curb what she called "health tourism" but the actual facts suggest otherwise. According to Rosa Crawford in a great article "Hostility Won't Tackle Austerity" at  Migrants' Rights Network:
"The government claims clampdowns on migrants' use of services is needed because non-EU migrants come to the UK to use the health service as 'health tourists' – however there is the complete lack of evidence of this with unpaid NHS charges for overseas visitors only making up 0.01% of NHS costs. Health tourism is a myth for EU migrants too as Richard Excell blogged yesterday on Touchstone.
The government also implies that denying undocumented migrants services will somehow make them disappear. It won't – it will simply drive an already vulnerable group of workers into destitution and certain exploitation at the hands of black market landlords, backstreet doctors and money lenders."
Costly and Bureaucratic
Neither does it take a medical expert to realise that preventing access the NHS for one part of the population increases health risks for all (leading potentially to greater costs for the NHS). The British Medical Association have been quick to condemn the proposed changes as costly and bureaucratic.
Furthermore, the expectation that healthworkers will play the role of immigration officials in checking the status of those people needing their care is another attempt to push one part of the population to police another. Already the Government have tried to force landlords, bank workers and teachers/lecturers to police their tenants, customers and learners.
No One Is Illegal
Announcing the Immigration Bill Theresa May stated the aim of the bill was to "create a really hostile environment for illegal migrants".  And, we would suggest, to create restrictive laws and structures which could be later used against other demonised groups as well as migrants. As we've always said in SYMAAG, measures that are trialled today on migrants may well be used against the rest of us later.
These Governments Make Migrants Sick
The last attempt to restrict migrants' rights to healthcare was in 2008 by the Labour Government. This was described as "atrocious barbarism" by Lancet, journal of the British Medical Association. A concerted campaign (including a meeting of 100 people in Sheffield, organised by SYMAAG) forced Labour to back down. This time we want to see the Coalition Government's proposals defeated and for migrants – like everyone else – to be able to get NHS care when they need it..