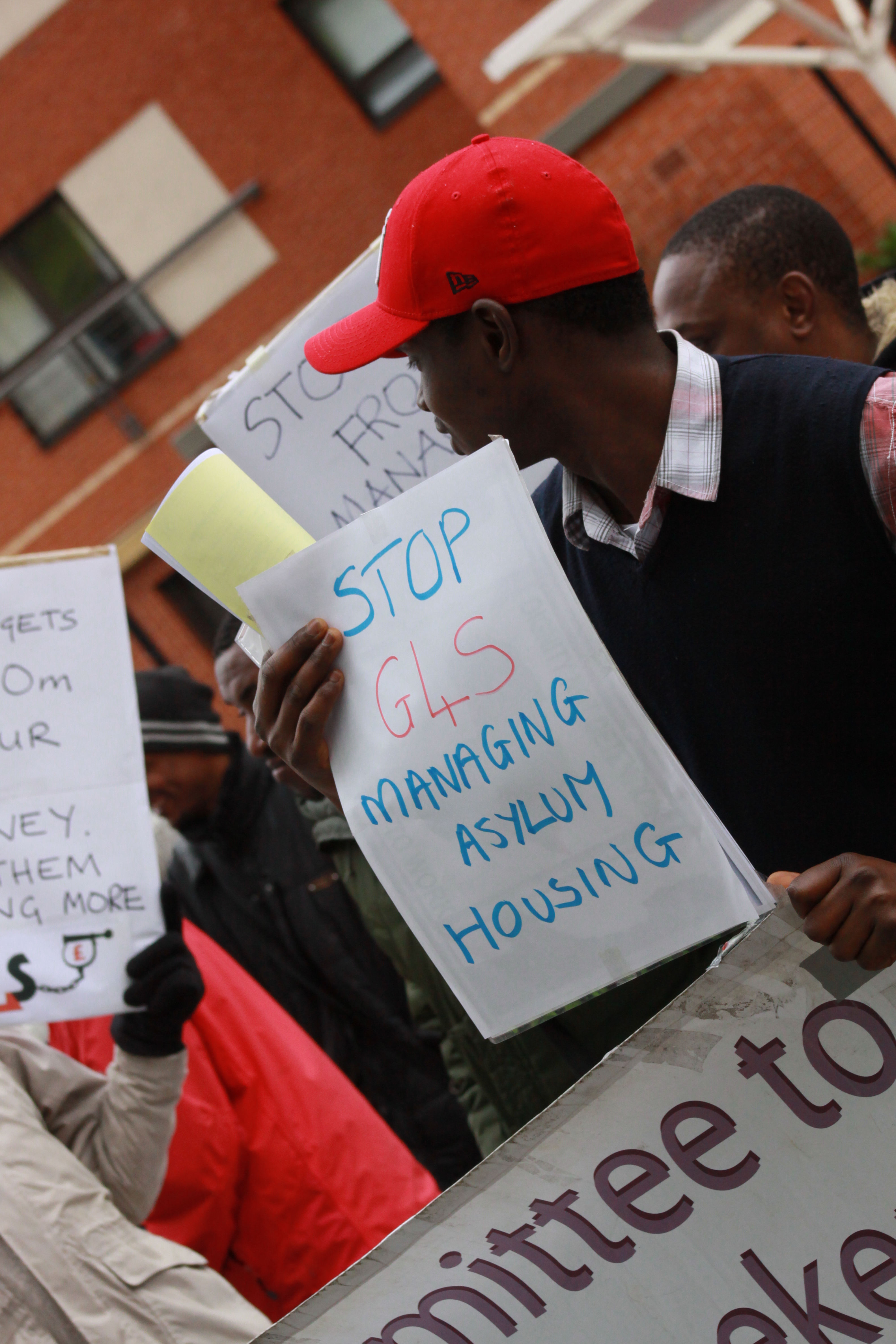 Pressure grows for review of Serco, G4S Asylum Housing
We want Sheffield Council to join Glasgow Council's call for a review of the privatised COMPASS asylum housing contact. We'll be handing in a petition – see below – to this effect at the next Sheffield City Council meeting on Wednesday 2nd September. Join us then at 1.45pm at Sheffield Town Hall to back our call.
On June 25th 2015 Glasgow City Council unamimously passed this resolution:
"Council notes the Home Office's commercial contract known as COMPASS, which is for the accommodation of dispersed asylum seekers throughout the UK.
Council acknowledges that asylum dispersal is a well-established UK Government policy, stemming from the Immigration and Asylum Act 1999.
Council notes the ongoing concerns with the approach and implementation of the contract in Scotland by Serco and its sub-contractor, Orchard and Shipman as detailed in the Scottish Refugee Council's report published in September 2014, "The Extent and Impact of Asylum Accommodation Problems in Scotland".
"Council therefore instructs the Chief Executive to write to James Brokenshire MP, the Minister of State for Immigration, to express Council's strong concerns at the reported treatment of asylum seekers covered by the COMPASS contract, and call for a review of COMPASS with the well-being and fair treatment of those claiming asylum being its clear priority."
"Shocking"
In August 2014 the Scottish Refugee Council published a damning report on asylum housing in Scotland concluding with "The breadth and severity of the examples of accommodation problems detailed in our research are shocking. We are sure that they mirror wider, endemic problems with asylum accommodation across the UK as a whole."
Serco run the COMPASS asylum housing contract in Scotland, whereas G4S have the  contract here in Yorkshire and Humberside. Both companies' performance in operating the COMPASS contract was described by the Public Account Committee as "unacceptably poor"
Take Action
Join us on September 2nd in urging Sheffield City Council to join Glasgow in calling for a review of the entire COMPASS asylum housing contract. We particularly welcome asylum tenants telling the councillors their views.
Download the petition to Sheffield City Council and return to us by 24th August at dignitynotdetention@yahoo.co.uk
COMPASS contract petition 2 Sept 15