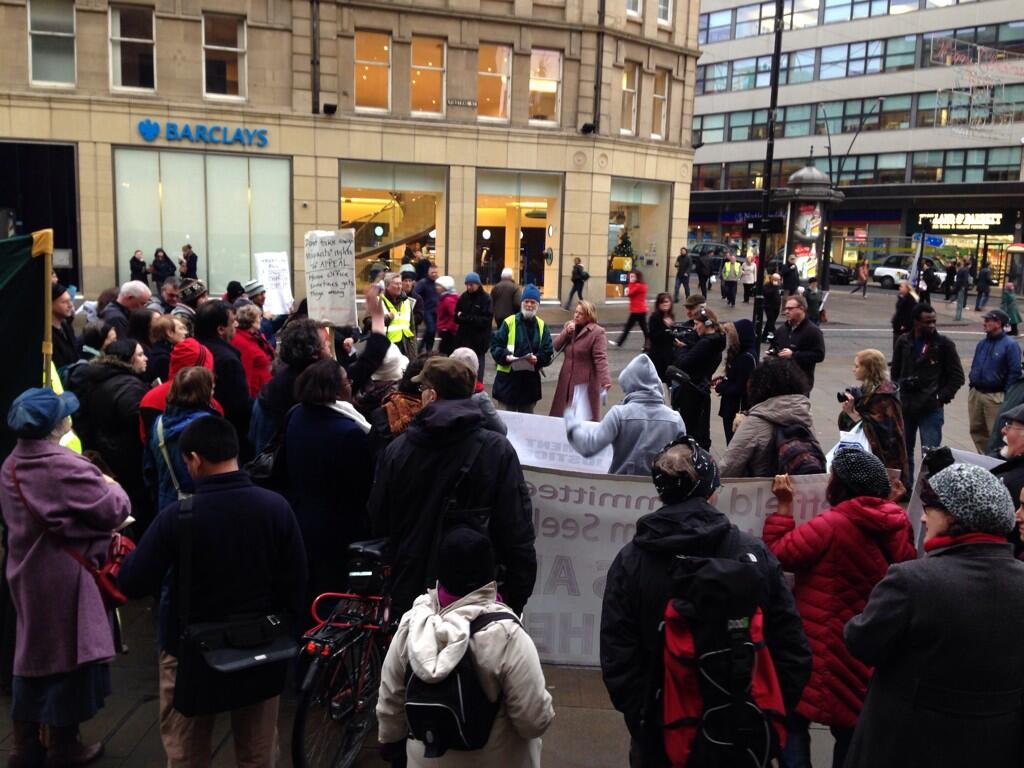 "Praising Mandela but Promulgating Immigration Apartheid. Stop the Immigration Bill!"
120 people demonstrated today in Sheffield against the Immigration Bill on International Migrants Day.
Protestors held a rally outside Sheffield Town Hall with speakers from the Movement for Justice, People's Assembly, Labour Councillor Mohammed Maroof, Green Party leader Natalie Bennett, church groups, Committee to Defend Asylum Seekers and migrants who had fought (and won) their right to live in the UK. Paul Blomfield MP for Sheffield Central sent a message of support.
We gave out 300 leaflets titled "Season's Greetings to All…except migrants?" You can download Immigration Bill demo leaflet  here
A very British placard. Outside Home Office: fighting the Immigration Bill with understatement
Placards read: "Praising Mandela but Promulgating Immigration Apartheid. Stop the Immigration Bill!"   "Migrants are Not to Blame for Austerity"   "Healthcare For All- Including Migrants"  "Immigration Bill – A Snoopers Charter" "Free Movement is A Human Right"
Detailed report to follow…