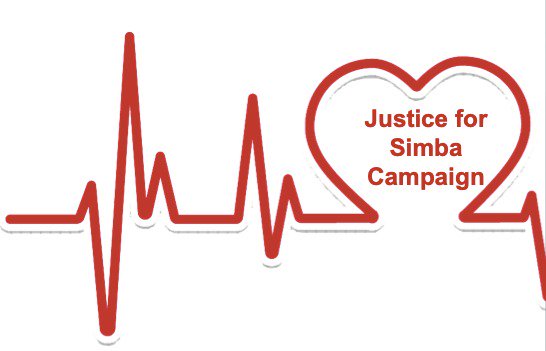 Justice for Simba: emergency protest 10am January 27th Vulcan House Sheffield
Our friend Simba needs your help. He is gravely ill and in no physical state to leave the house, but tomorrow the Home Office have demanded he attends Vulcan House, the Sheffield Home Office building, at 6 Millsands, Sheffield, S3 8NU. Those who do not attend face the risk detention. Simba has asked for as many people as possible to meet outside Vulcan House from 10am tomorrow morning (Monday 27th January), before his appointment at 10:30am.
After Simba's father, Victor, was detained at Morton Hall detention centre. there was a huge campaign for Victor's release, but soon after, Simba experienced a serious brain haemorrhage and stroke. Simba received treatment in Sheffield hospitals, but purely due to his immigration status is now facing £100,000 in medical bills from the NHS – because a few years ago, the government brought in new laws to charge migrants for access to the NHS.
Simba has been living in the UK for 17 years, but has not been able to gain leave to remain as a Zimbabwean – a struggle many Zimbabweans have been facing, which we spoke out about last year when the UK Government brought in Zimbabwean Government officials to interrogate Zimbabwean asylum seekers.
There is an ongoing campaign for the NHS to drop the charges for Simba – please sign the petition here, and if you can afford to contribute to his legal fees, there is a fundraiser here.
Simba has wants to highlight the way borders exist in the NHS, and the system of detention. For the Home Office to demand attendance from someone who has so recently experienced massive head trauma is cruel and unjust. When the Home Office invites people to sign, it usually mentions the threat of detention if they do not, a message that one of our campaigners in Wakefield said last week, fills him with anxiety. Whilst 'seriously ill people' should not be detained under Home Office policy, they frequently are and are likely to deteriorate fast if so.
Please stand with Simba tomorrow, either in person or on the petition and fundraiser. Last February 200 people protested outside Vulcan House to support Marian Machekanyanga and other Zimbabweans threatened with detention and deportation. Simba was one of them. Now he needs your support.
Migrants Organise who are coordinating Simba's campaign have requested that people bring any banners, and write demands from the petition on card or paper to bring with them. Please spread the word.
See you at Vulcan House (Sheffield Home Office) 6 Millsands Sheffield S3 8NU tomorrow Monday 27 January at 10am
thanks to Rosie from These Walls Must Fall for this message