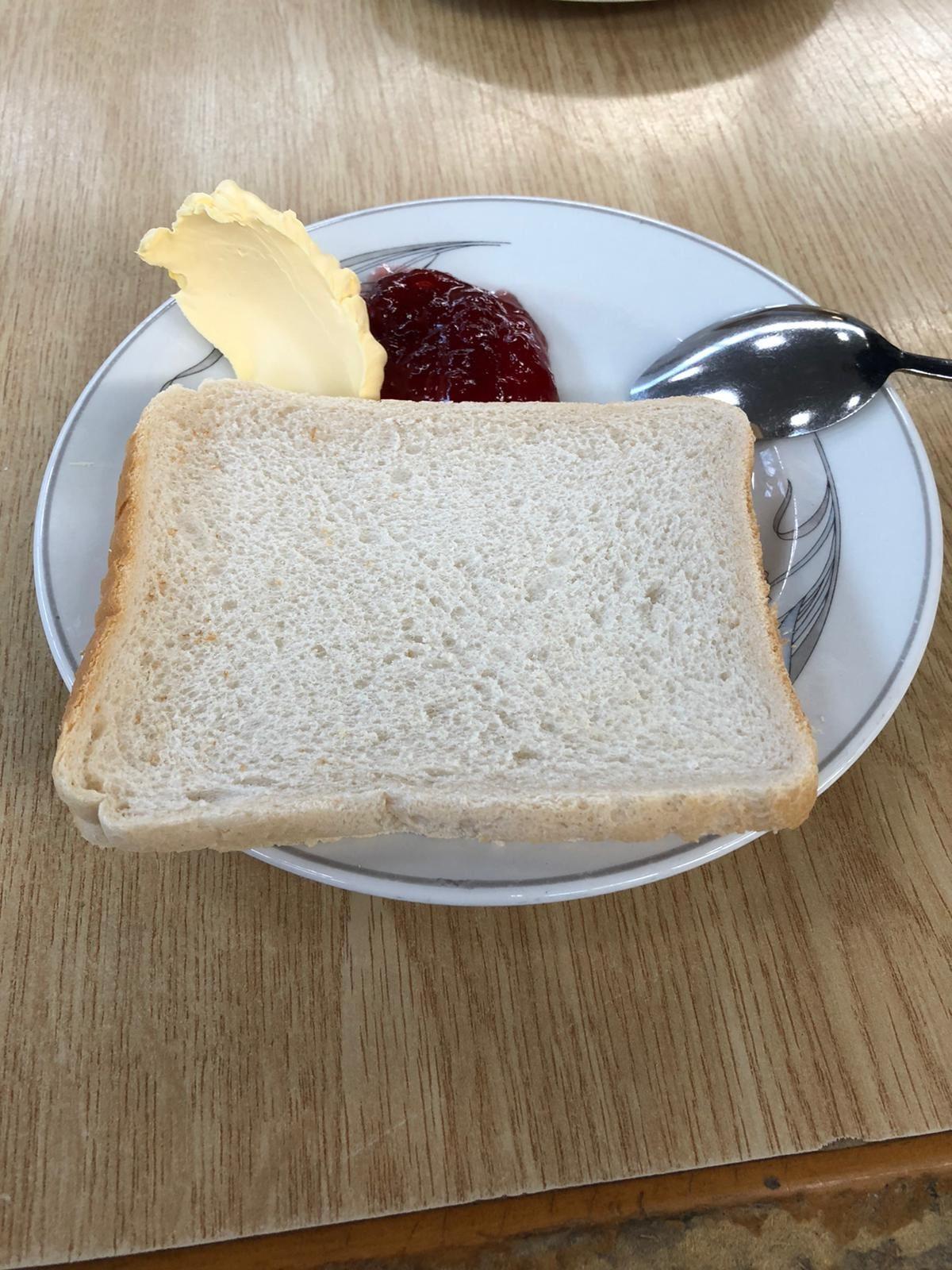 Is this what we paid £1.15 billion for? Concerns grow over conditions at Urban House
Complaints about conditions in Urban House Initial Accommodation in Wakefield have been mounting over the past weeks and months. Dirty toilets and washrooms, overcrowding, very poor food and above all the long wait to be sent to shared housing.
On January 30th at 10am 50 people housed at Urban House bravely protested at conditions there. And the fact that there were people stuck in these conditions for 5 months – the Home Office contract says that Mears should keep people in Urban House only for a few weeks. Initial Accommodation is – as its name suggests – temporary hostel accommodation before people seeking asylum are allocated asylum housing.
Urban House Initial Accommodation centre and asylum housing in Yorkshire, Humberside and the north east is run by the Mears Group as part of a Home Office 10 year £1.15 billion contract.
Currently Mears has failed to provide private housing in various parts of Yorkshire and the North East on time.This means that between 600 and 900 asylum seekers with many children, are stuck for months in Urban House hostel and hotels across West Yorkshire with no money at all.
John Grayson investigated conditions there in 2014. One person said they felt "warehoused" there, with overcrowding, inadequate food, contemptuous staff and long waits to be properly housed. At that time Urban House was run by notorious security company G4S. When G4S lost the contract to run asylum housing in 2019 we and asylum tenants celebrated. Although the new 10 year asylum housing contract in our region went to another private company, Mears, we assumed it couldn't be worse than G4S.
After hearing Urban House residents' concerns, John Grayson has put the following questions to Mears management. We hope and expect they will be investigated promptly.
Why is everyone in Urban House including young children given every day this breakfast: Porridge often burnt. Soft white bread, no toast, A little butter and jam. There is no special food for children why? Why no cereals and milk? Why is there never any warm milk available for children?
Why are children as young as 2 and 4 years old given only spicy food and rice for their dinners which they cannot eat?
Why are there no adequate snacks available particularly for children from 6.30 pm at the end of dinner to 7am the beginning of breakfast.
Why is Urban House  infested with bed bugs? Why is a one month old baby kept in a small room with her parents, a room infested with bed bugs?
Why is there no medical cover for 300 people from 5pm to 9am the next day ?
Why do the nurses at Urban House refuse to refer people from Urban House with serious acute and chronic medical conditions to General Practice doctors or to local hospitals.There have been elderly men in their seventies  in Urban House with serious acute medical problems for 2 months treated with painkillers and occasional antibiotics.
Why are vulnerable single women forced to stay up to 4 months in Urban House waiting for their asylum housing? Many of the residents including children have been there two months.The contract with Mears says people should be there for three weeks.
Given that when Urban House was called Angel Lodge the IAC was closed down because of fire risks and the owners were fined for breaches of fire safety in 2011
https://www.wakefieldexpress.co.uk/news/death-risk-asylum-lodge-owners-fined-1-3545837
Why do faulty alarm systems go off every night?
Why are there no regular fire drills at Urban House?
Why are the Fire notices in rooms only in English?
Why are Fire Exit doors locked?
These questions are being asked on behalf of the 300 residents of Urban House.They deserve quick answers and immediate action