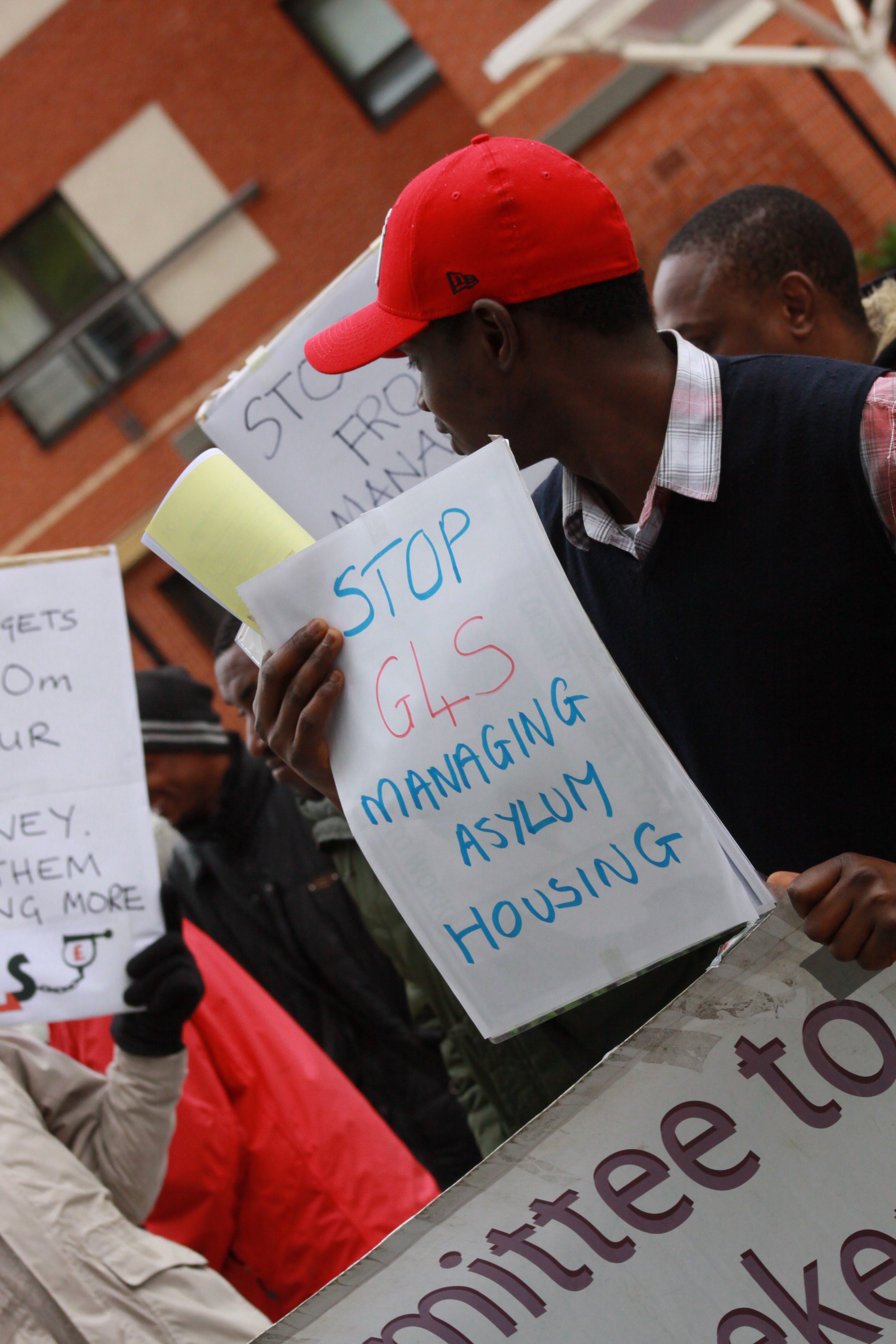 COMPASS Asylum Housing Contracts: "Crude Price Cutting". 2 Investigations Underway
The disastrous COMPASS asylum housing contracts, including the regions contracted to G4S, are being investigated by Home Affairs Committee's Inquiry into Asylum. Confirmation that "scrutiny of the COMPASS contract will certainly form part of our work" came from the chair of the committee, Keith Vaz in a letter to local MP Paul Blomfield on April 3rd.
No Experience
The Committee will hear detailed evidence about the COMPASS contracts, particularly from evidence submitted by the Joseph Rowntree Foundation (JRF) and the Housing and Migration Network, itself drawing on evidence collected by SYMAAG and the No to G4S campaign. Describing some of the fundamental problems with the privatised COMPASS contracts, the report points out that:
"Contracts were awarded principally on price without regard to overall best value of the tenders and experience of the tenders".
The tendering process was "a potent mix of crude price cutting and lack of due dilligence"
"Contractors…had no experience of providing this type of accommodation"
"Contractors have no experience of, and little interest in, the wider integration of asylum seekers or of the community issues to be addressed"
New Contracts Could Cost More!
Also the report points out that despite the disastrous nature of the COMPASS contracts "there is clearly scope for expenditure to rise and even exceed the costs under the old contracts".
It has also been confirmed that a separate Parliamentary investigation into "procurement issues and the performance of companies with large Home Office contracts" will take place later this year, again confirmed by Keith Vaz MP.
SYMAAG has submitted detailed evidence about the chaos and squalor that is the G4S asylum housing contract in our region. We have supported asylum seekers when they have given evidence to Parliamentary committees and legal and campaign support when UKBA and G4S have victimised them for speaking out.
Dump G4S, Serco, Clearel
We say, as we did at the start of the COMPASS contracts, that G4S are prison guards not landlords. Their record is one of abuse towards asylum seekers in this country and elsewhere. We should not be paying them public money to operate this contract. The Home Affairs Select Committee should, if it does its job properly, recommend that the G4S asylum housing contracts (and the Serco and Clearel contracts in other areas) be cancelled and transferred to properly funded not-for-profit providers in the public and voluntary housing sectors.
Stop G4S 
SYMAAG is part of the Stop G4S Campaign, Stop G4S is a coalition of activists and human rights groups dedicated to opposing G4S and working with others to Stop G4S from taking over our public services for private profit while violating human rights.
The campaign website is at http://stopg4s.net/
Facebook: https://www.facebook.com/pages/Stop-G4S/208029375963632
Twitter @stopg4s