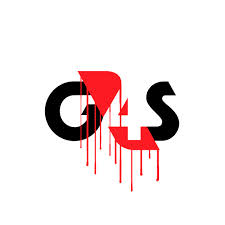 As another report condemns G4S asylum housing, National Stop G4S meeting announced…
Latest news: On February 5th the Public Accounts Committee questioned G4S and Serco about their failure to provide asylum housing fit for human beings to live in. And why it could cost us up to £1.5billion public money paid to private accommodation providers to do this. This follows the damning National Audit Office report into privatised asylum housing. Amongst other things the February 5th hearing found that 50% of asylum housing was unfit for habitation! The full transcript is here and a full analysis of the results of the hearing will be published by SYMAAG's John Grayson soon.
*****
The National Audit Office report on the COMPASS asylum housing contract describes "poor performance, delays and additional costs". This confirms what asylum seekers and SYMAAG have known for nearly 2 years saying that G4S (and Serco) "place asylum seekers in sub-standard housing" according to a BBC report on January 10th and that "the government had failed to enforce its own targets".
Yet another reason to Stop G4S feasting on public funds as they abuse human rights in the UK and around the world.
National meeting
A national meeting of the Stop G4S network will be held in Sheffield on February 8th, 11-5pm at the Quaker Meeting House, 10 St James Street Sheffield S1 2EW. The building opens at 10am on the day.
The meeting will bring together all those opposed to G4S' attempts to profit from abusing human rights in the UK and around the world. Since the successful founding conference of Stop G4S in October 2012 the company have continued to be awarded global contracts despite their well documented abuses and incompetence.
A local Stop G4S network has been established in Sheffield, bringing together asylum-rights activists, Palestinian solidarity campaigners and anti-privatisation trade unionists. On February 8th we – and many others – will come together to plan our ongoing campaign against the company.
See the Stop G4S facebook page for more information about the conference as we go through the slow and democratic process of organising it! Your suggestions for discussion subjects and campaigning themes are welcome, as are your donations to help pay for travel, publicity and room booking costs. Contact us at dignitynotdetention@yahoo.co.uk
Latest analysis of the National Audit Office's damning report…
Clare Sambrook of Open Democracy looks at the latest damning report into G4S and (Serco)'s disastrous handling of the asylum housing contract and asks the question: just what have G4S got to do to lose the COMPASS contract? Also on Open Democracy, Peter Richardson analyses how one national newspaper thought the big news wasn't that G4S had botched the biggest ever Home Office private contract but that an asylum seeker in Yorkshire owned a mobile phone…