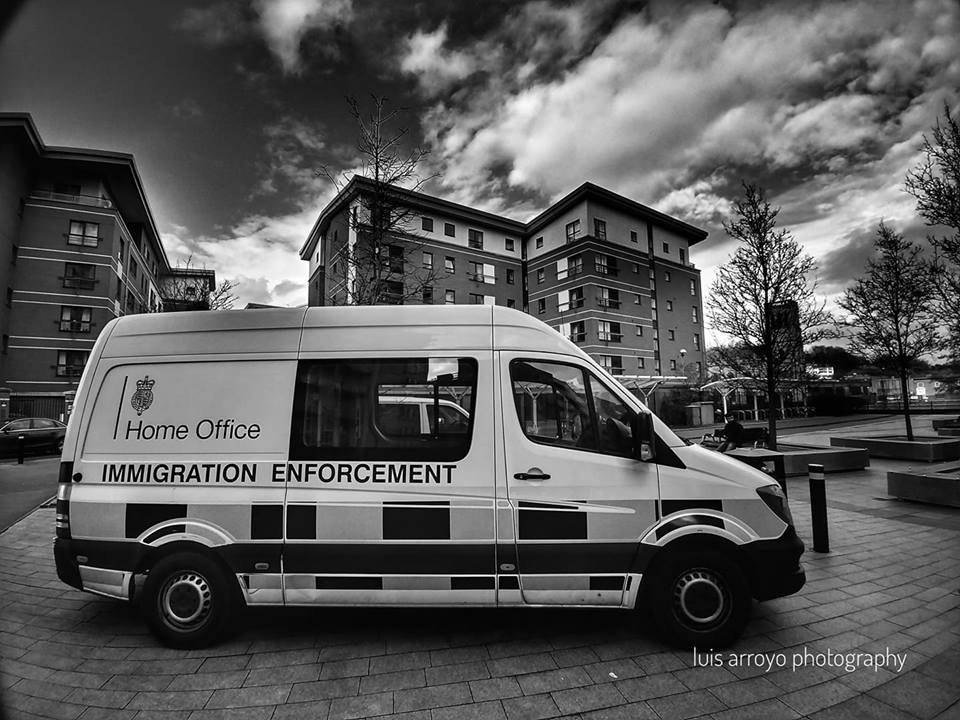 Sheffield: Hostile Environment or City of Sanctuary?
When is a City of Sanctuary not a City of Sanctuary?
When it colludes with Immigration Compliance and Enforcement bodies by sharing information on its residents who are undocumented migrants.
Sheffield City Council (SCC) has accepted two grants from the Ministry of Housing, Communities & Local Government (MHCLG)."This funding has been granted by MCHLG to fund additional staff recruitment to the Private Housing Standards (PHS) team, primarily to focus on intelligence-led work in the East of the city where poor housing conditions are believed to be linked to recent migration in to the area".
These grants of £192,560 and £385,120 (the latest announced on 14/8/19) are part of the Government's controversial Controlling Migration Fund (CMF). Although, significantly, SCC's recent application for CMF funding states that "Officers from the Private Housing Standards (PHS) team undertaking inspection work in the area over the past three years have made several referrals to the UKBA". A recent Freedom of Information request confirms this.
A report for the SCC
Cabinet states "The additional funding would also allow for more
coordinated work between PHS officers and partner agencies
to address wider issues in the neighbourhoods, with
improved information sharing
and joint working protocols established."
Are the Home Office/UKBA are one of the 'partner agencies'?
In the
original bid
by SCC for Controlling Migration Funding it's pointed out by the Private Housing Standards team that many private landlords are NOT carrying out the Right to Rent procedures with tenants. Remember the
Right to Rent regulations have been declared discriminatory
and are clearly racist in intent and operation. Yet council officers seem to want landlords to operate them.
For us in the South Yorkshire Migration and Asylum Action Group (SYMAAG), and many others, this is clear evidence of the Labour Council embracing the Hostile Environment policies of the Coalition and Conservative governments. These actions are not compatible with Sheffield's status as (the first) City of Sanctuary and are a political choice. At least 11 other Labour Councils have
pledged not to share immigration data with the Home Office
Over the past 5 years South Yorkshire Migration and Asylum Action Group (SYMAAG) has constantly researched City Council policies and practices to scrutinise what a City of Sanctuary actually means.
We have found them wanting in terms of allowing collusion between the South Yorkshire Police and Immigration Compliance and Enforcement (ICE) in the city which resulted, in January 2017, in a Romanian couple (both EU citizens, one a Big Issue seller in the city), being forcibly removed by ICE from a temporary homeless peoples' camp and sent to Yarl's Wood detention centre. A SYMAAG Freedom of Information Request established that ICE staff were permanently situated in South Yorkshire Police stations to pick up undocumented Sheffield residents arrested for alleged offences.
SYMAAG has constantly asked questions of the Council about allocations of government money under the Controlling Migration Fund (CMF) 2016-2020.Sheffield Council has always denied that they applied for and received part of the Fund's £40m "Enforcement" programme for action against 'rogue landlords' and deportation of undocumented tenants.
Now the Council website indicates otherwise.
So, a simple message to Sheffield City Council:
Act like Sheffield really is a City of Sanctuary
Stop collusion with Immigration Compliance and Enforcement to deport Sheffield residents
Oppose the Hostile (or Compliant) Environment in all your policies
Sources: