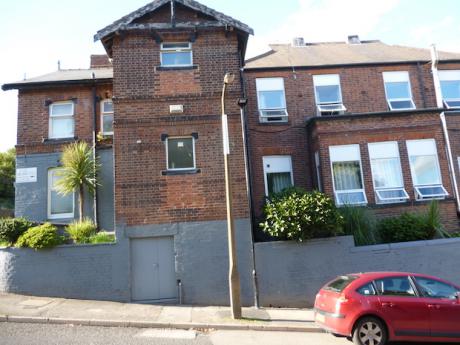 Protest against Sheffield Council putting migrant children in Dangerous B&B
Despite assurances Sheffield City Council are still putting migrant children in the dangerous and unsuitable Earl Marshall Bed and Breakfast which John Grayson and Violet Dickenson reported on 6 months ago. This is not acceptable behaviour from any local authority. That Sheffield City Council, which prides itself on the being the first City Of Sanctuary, should behave like this is disgraceful. That's why SYMAAG has called for a protest on Wednesday 5th December 1pm outside the Town Hall, before the full meeting of Sheffield City Council, where we will be asking questions.
Background to recent events: In April and again in September Sheffield councillors Jackie Drayton and Jim Steinke and Chief Council Officers said no more children would be put in the Earl Marshall B&B. SYMAAG has spoken to seven families since dumped in this dangerous and unsuitable accommodation. All are people of colour – new refugee families just after celebrating their leave to remain, sent to a "home" with no safeguarding protection for babies, toddlers and young children. Parents can share one room with four, even five children. In April there were two families who had been there for two years. This has to stop.
Join our protest on 5th December outside Sheffield Town Hall at 1pm and come to the full Council meeting, starting  at 1.45pm with us to ask why a City of Sanctuary is treating refugee families like this