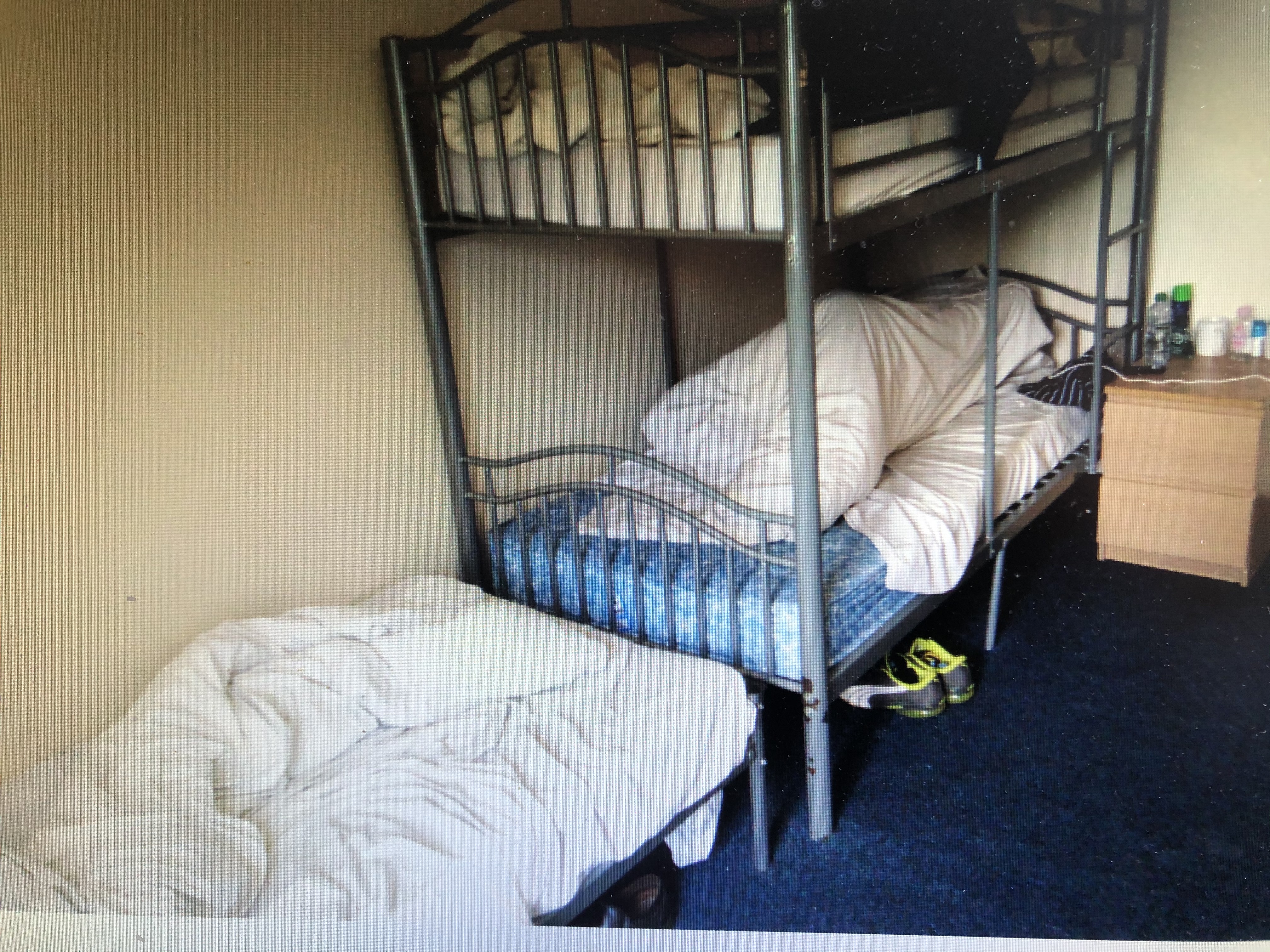 Protect asylum residents – Close Urban House in Wakefield.
Asylum residents in Urban House Initial Accommodation Centre in Wakefield are living in overcrowded conditions which endanger their lives.
For the past two months as Covid-19 has become a pandemic, people in Urban House hostel run by contractor Mears Group for the Home Office, in the centre of Wakefield, have had to endure unhygienic conditions and constant infestation by bed bugs. They should stay there for three or four weeks. Many have been forced to stay for two months, some for as long as four months
People have been given no opportunity for social distancing or isolation. Two and three unrelated people have to share rooms.
On 22 March there was a suspected case of Covid-19 and the person was taken to an isolation house. But nothing changed.
These photos were taken inside Urban House Wednesday 8 April showing shared rooms. Home Office inspectors were in Urban House on Tuesday 7 April. Why didn't they take action?
Demand action to allow people in the asylum system to stay safe and protect themselves from Covid-19
Email John Taylor Chief operating officer of Mears
We demand the closure of Urban House.
Put people in emergency hotel accommodation to stay safe.