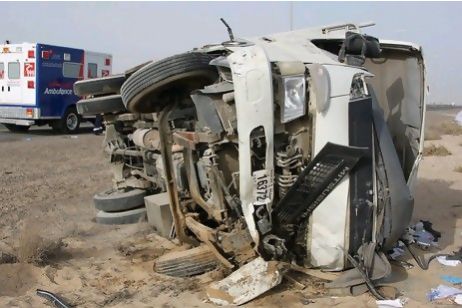 G4S "Roadshow" a Write-Off
Latest News: The last night of any tour is usually the climactic highpoint. Not this one: A request to attend the Newcastle "Roadshow" scheduled for March 28th brought this response from the office of G4S executive Stephen Small:
"We have suspended roadshows for the moment and will be rearranging in the near future"
No reason was offered but the cancellation coincides with the recent meltdown of G4S' sub-contractors in Yorkshire, Humberside and the Midlands
*********************
G4S has launched a laughable public relations exercise to re-assure us that – despite all the evidence – the G4S COMPASS asylum housing contracts are running smoothly.
"Certain Areas"
"Colleagues, partners and Councillors" were invited to attend a series of events in Yorkshire and Humberside (and the other G4S COMPASS area – Midlands and east England) so that G4S could respond to "certain areas which have been highlighted regarding property standards, property procurement and relationships with key stakeholders" as G4S move into the "business as usual" period of the COMPASS contract. This was never going to be an easy job given the torrent of protest, resistance and adverse national publicity surrounding the contract ever since G4S received £120 million to operate it from last year.
Not "going forward"
The "G4S COMPASS Roadshow" consisted of a dozen quick 2 hour sessions due to start in Barnsley (but advertised as "Sheffield") on February 14th, ending in Newcastle on March 28th. But it looks like the Roadshow has already crashed: the Barnsley event was cancelled after "substantially less than 15 people" had booked to spend 2 hours of their time listening to G4S talking about "the implementation of our property portfolio going forward". The decision to cancel may have also been influenced by the fact that of these "subtantially less than 15 people" many were asylum tenants and campaigners who wanted to discuss "certain areas" of the G4S contract which the security company would doubtless prefer that we forget.
No sell out
At the time of writing the Roadshow is still intending to appear at a number of venues around the region. The deadline for booking your place was officially February 8th but it seems unlikely that the tour will sell out. Also, asylum tenants and campaigners might want to highlight "certain areas" of the contract by having an un-missable presence outside the venues.
Details of (currently) scheduled Roadshow venues are below.
| | | |
| --- | --- | --- |
| Date | Time | Location |
| Thursday 14th February | 10:00 – 12:00 | Sheffield CANCELLED |
| Monday 18th February | 9:00 – 11:00 | Leeds |
| Thursday 21st February | 10:00 – 12:00 | Birmingham |
| Monday 25th February | 10:00 – 12:00 | Walsall |
| Wednesday 27th February | 10:00 – 12:00 | Leicester |
| Thursday 28th February | 10:00 – 12:00 | Nottingham/Derby |
| Monday 4th March | 10:00 – 12:00 | Stoke |
| Monday 18th March | 10:00 – 12:00 | Peterborough |
| Monday 25th March | 10:00 – 12:00 | Norwich  SUSPENDED |
| Tuesday 26th March | 14:00 – 16:00 | Hull  SUSPENDED |
| Wednesday 27th March | 10:00 – 12:00 | Middlesbrough  SUSPENDED |
| Thursday 28th March | 10:00 – 12:00 | Newcastle  SUSPENDED |
If you would like to join us, please confirm which roadshow you would like to attend to Jennifer Robertson by the 8th February through the following channels:
Email: Jennifer.robertson@uk.g4s.com
Tel: 07525 734944